"Cottage" is an inadequate description for these WATERFRONT HOMES overlooking Kalapaki Bay, offering magnificent views of the ocean, mountains, Nawiliwili Harbor, and the luxurious Kauai Marriott Resort. The mountains capture the morning sun as you enjoy breakfast on the lanais. Throughout the day, surfers, canoe paddlers, snorkelers, swimmers, and sailors enjoy the warm, clear blue waters of Kalapaki Bay. The evening sunsets highlight the cruise ships leaving Nawiliwili Harbor. Steps from the front door is the beautiful Hokuala Golf course which can be used by all our guests at a discounted rate.
The cottages are located within the grounds of the Kauai Marriott Resort. A short walk to the cliffside elevator takes you down to the beach, shops and restaurants.
Kauai Lagoons features two championship Jack Nicklaus designed golf courses where renters enjoy discounted green fees. There are several miles of trails through the resort and golf course for walkers and joggers with lush gardens and ocean views. Also, tennis courts and the Ala Lani Spa are only a short distance from the houses.
Centrally located, the cottages are minutes from the Lihue Airport, shopping and restaurants as well as being less than an hour to either end of the island. Kauai is famous for its beaches, Na Pali coastline, beautiful Hanalei Bay, and Waimea Canyon ‐ all accessible by car.
Hawaii is paradise and Kauai is Heaven on Earth. If you enjoy nature, lush gardens, waterfalls, a variety of gorgeous beaches with waves for surfing and calm waters for snorkeling, or swimming, golf, tennis, hiking, walking or relaxing, this is the place for you. Reserve your cottage today.
Cottage 7 is a typical Hawaiian cottage with a ground level 1 bed / 2 bath unit and a downstairs 2 bed / 2 bath unit.
Cottage 12 is a cozy, smaller 2 bedroom / 2 bath cottage with the typical Hawaiian feel at a great price.
Cottage 16 is one of the larger Pali Kai Cottages – a total of 6 bedrooms / 6 baths. There is much flexibility for the guest, as it can be rented as a 2 bedroom, a 4 bedroom, or a 6 bedroom.
Cottage 19 is a modern, upgraded 2 bedroom, 2 bathroom rental. You will feel right at home.
Cottage 20 is one of the newer Pali Kai Cottages.
There are two rental possibilities — 20A is a 4 bedroom/4 bath luxury rental. 20B has 2 bedrooms and 2 baths.
Cottage 21 is a spectacular home with a newly remodeled kitchen and living area which can be rented in three different configurations: with one, two or three bedrooms.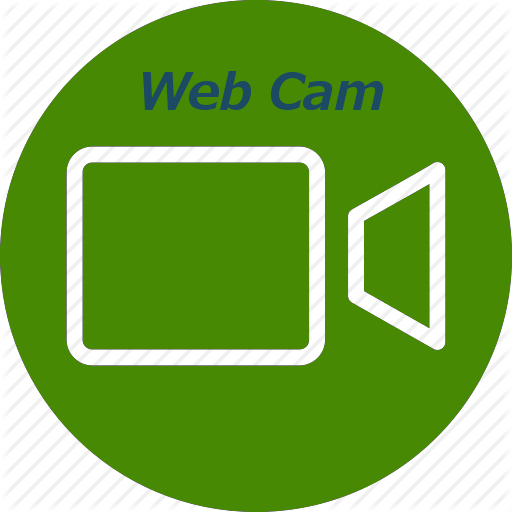 Check out the
live web cam
of the Marriott hotel overlooking Kalapaki Beach,
the pool and the cottages.
Guest Discounts - Golf & Marriott Pool
As an exclusive feature, all our guests can enjoy access to the Hokuala Golf Course at the greatly reduced Kama'aina rates.
For a separate fee of $110.00 per couple with up to 2 children, all our guests can get access to the close by Marriott pool and fitness center. Ask us about fees for bigger parties.
If you are interested in either one, just let us know at the time of your reservation as access passes have to be prepared prior to your arrival.
Rates
Cottage
Bedrooms
Baths
Rates
Deposit
Cleaning Fee
7A
1
2
$190/night
$1330/week
$5320/month
$205/night from Dec. 15 till Jan. 5
$500
$130
7B
2
2
$250/night
$1750/week
$7000/month
$275/night from Dec. 15 till Jan. 5
$500
$150
12A
2
2
$300/night
$2000/week
$6800/month
$500
$175
12B
2
2
$250/night
$1500/week
$5000/month
$500
$150
16B
2
2
$285/night
$1850/week
monthly rates on request
$500
$150
16AB
4
4
$545/night
$3250/week
monthly rates on request
$1000
$250
16C
2
2
$285/night
$1850/week
monthly rates on request
$500
$150
16ABC
6
6
$830/night
$5100/week
monthly rates on request
$1500
$400
19B
2
2
$300/night
$2000/week
$6800/month
$500
$150
20A
4
4
$500/night
$3300/week
$12000/month
$1000
$250
20B
2
2
$290/night
$1900/week
$6750/month
$500
$150
21A
1
1.5
$235/night
$1600/week
$5900/month
$500
$100
21AB
2
2.5
$290/night
$1900/week
$6750/month
$500
$150
21C
1
1
$150/night
$1000/week
$3500/month
$500
$90
21ABC
3
3.5
$400/night
$2500/week
$9000/month
$1000
$240
All rates above are subject to 14.417% Hawaii tax.
Rates, Marriott and Cleaning Fees are subject to change.
Rental Policies